I've written for almost every medium, campaigns and one-offs, from national television to proximity triggered audio chips that spoke to executives at the urinal. Clients included Coca-Cola, AJC (two campaigns,) Georgia-Pacific, Six Flags and others. More recent writing work includes campaign development, product and service naming, content marketing, and contributing jokes to a television show.
Here are a few of the radio spots I've written, cast, and produced: Quicktrip, Netbank, and the Atlanta Journal and Constitution.
And here are some scripts that weren't produced but deserved to be.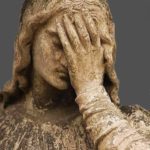 WOMAN: Hello?
MAN: Hellooooo, Sugarbumps.
WOMAN: Mmmmm. This sounds a little naughty.
MAN: Oooh.. What am I wearing?
WOMAN: You're supposed to ask what I'm wearing.
MAN: Oh, wait. Never mind. I'm wearing pants.
WOMAN: Naughty pants?
MAN: Just pants.
WOMAN: Oh, for…Bob, where's the naughty part?
ANNCR: Oh, I'll tell you naughty. What if you get to the end of the month and don't use all your wireless minutes? They'll disappear faster than dryer socks or a snappy comeback.
WOMAN: Those disappearing minutes should be spanked.
ANNCR: Oh, they're spanked into next month with AT&T, so you can actually use the minutes you pay for. If you talk a lot, you could save 20,30, 40-percent.
MAN: We could use some practice time.
ANNCR: Sign up now and get a Samsung Galaxy 5, free after rebate. Send pictures.That could help.
WOMAN: Bob, did you call just to use your minutes before they disappear?
MAN: Yeah. Is that naughty?
WOMAN: Oh, maybe… I guess. A little.
ANNCR: AT&T, proud to assist dysfunctional lovebirds everywhere..
_______________________
WOMAN: AJCcars.
MAN: Yes, are you the people who run the ad until it's sold?
WOMAN: That's right. Sell your car with AJCcars and we'll run it for four straight weekends, and until it sells on AJCCars.com.
MAN: I find this soothing and reassuring. Very well, please arrange for me an ad as follows. "Throbbing, muscular stallion…"
WOMAN: Stallion? What kind of car is that, sir?
MAN: Why, a throbbing and muscular one, an untamed renegade whose loins are aching…
WOMAN: Sir, cars don't have loins. Would you like to speak to the people in personals?
MAN: Do they have this run 'til it's sold policy of which you speak – reaching 2.4 million adults in four weeks?
WOMAN: No, sir. That's just AJCcars.
MAN: Then let us continue with — the Stallion. He's a proud and noble beast who enjoys old movies and long walks…
ANNCR: The run 'til it's sold offer from AJCcars.com may well be the smartest, easiest, and fastest way to get results when you're selling a car. You'll reach a bigger market, and get a better price. No wonder the AJC and AJCcars.com sold over 130 million dollars worth of cars in 12 months. But tempting though it is, try to remember it's only for cars, not people.
MAN: …keep his fluids fresh and flowing, and the Stallion will be a reliable companion…
WOMAN: Sir, didn't you call me last week with a hemi powered Love Rambler?
MAN: The Stallion rears up defiantly…and away!
ANNCR: AJCcars. We sell cars. Fast.
_______________________
BOSS-TO-BE: Good looking resume, Bob. So, where do you see yourself in five years?
BOB: Ah, this pantywaist gig is just a stepping stone in my quest for utter global domination.
BOSS-TO-BE: Well, I admire your honesty, but…
BOB: And I'll remember that when all of mankind is under my control.
ANNCR: When it comes to the perfect job, we're all unique. So log on to the job search tool unique to Atlanta – AJCjobs.com.
BOSS-TO-BE: So, are you always this honest?
BOB: Always. For instance, my pants are binding uncomfortably, and this coffee tastes like swill..
BOSS-TO-BE: Well, it's a french roast…
BOB: And I like clumsy women.
ANNCR: No matter how unique you are, AJCjobs.com is the inside track for jobs in Atlanta. So whether you're looking for a new job, a new career, or re-entering the job market, log on to AJCjobs.com and check out Sunday's job section in the AJC.
BOSS-TO-BE: Actually, I think maybe you're too honest for us. We're in advertising, so…
BOB: Then I always lie.
BOSS-TO-BE: So when you said you always tell the truth…
BOB: Lying.
BOSS-TO-BE: And are you lying now?
BOB: I always lie.
BOSS-TO-BE: Welcome aboard.
ANNCR: AJCjobs.com. Where Atlanta goes to work.